Urban areas are difficult for someone who wants to maintain a fresh diet. The main reason is money: fresh vegetables and fruits are expensive, because the produce has to be shipped and you end up paying for the delivery cost more than for the quality of the product itself. With the Mobile Good Food Market, you can have your fresh...
---
It has been exactly 12 days since A$AP Rocky was released temporarily at the end of his trial in Stockholm, Sweden and returned home to the US to await the ruling on charges of assault. Now the verdict is in and Rocky, real name Rakim Mayers, has been found guilty of assault, reports DOPEST.se. Rocky will serve no jail time, but he has received two years' probation.

In addition, he has been ordered to pay 12,500 Swedish kronor (approximately $1,300) to the victim, a fine that he will share with...
---
Atlanta" has been renewed for a fourth season at FX before production has begun on the previously announced Season 3.
FX made the announcement Tuesday at the Television Critics Association summer press tour. Production on Seasons 3 and 4 is slated to begin in the spring. Both seasons will consist of eight episodes.
Donald Glover created the series and stars along with Brian Tyree Henry, Zazie Beetz, and Lakeith Stanfield. The series is executive produced by Glover and his brother, Stephen, along with Paul Simms, Dianne McGunigle, and...
---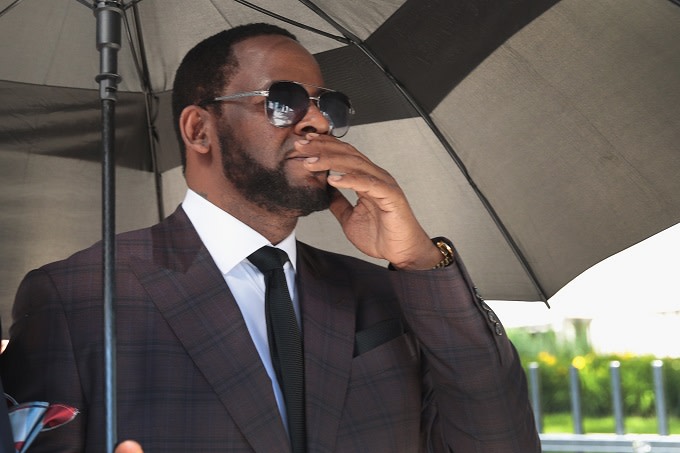 R. Kelly investigators have over 20 tapes of the singer having sex with minors, according to TMZ. The outlet reports that it was his own inner circle who got the tapes into the hands of authorities.

Gerald Griggs, the attorney who is representing the family of Jocelyn Savage, and unnamed tipsters who spoke to TMZ said that the tapes show multiple victims of sexual abuse and that many of them were confirmed to be underage at the time of the filming.

Kelly was arrested earlier this week on 13 counts of...
---
The 16-year-old was reportedly wounded in the head when he was gunned down outside a convenience store in Pompano Beach, Florida on 15 June. He is thought to have been close to XXXTentacion before the artist was shot dead at a motorcycle dealership in south Florida on 18 June, 2018. According to WPLG Local 10 News reporter Madeleine Wright, doctors removed a bullet from the 16-year-old's head during emergency surgery at Broward...